KTH is a temperature and humidity sensor, to detect the data necessary for controlling the climatic conditions in an environment.
KTH is for the standard Keystone RJ45 connector (NOT supplied). The sensor can thus be placed on the wall, reducing the overall dimensions and increasing the aesthetic result.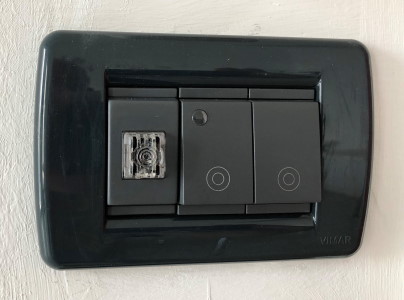 Technical features



Rated supply voltage: 12 Vdc (10.8 ÷ 13.5 V)

Maximum absorption: 25 mA

Connections: screw terminals

Operating temperature: from +5 to + 50 ° C

Protection class: IP20

Dimensions: 45.5x60x22.4 mm

Temperature sensor: detection range from +5 to +50 ° C, precision ± 0.5 ° C

Relative humidity sensor: detection range from 0 to 100%, accuracy ± 5%

MODBUS communication protocol via RS485 (

pCO FIELDBUS port).

PDF product data sheet of the KTH sensor (available in english and italian):